The major news are the
ICEBLANKS Team

, the

ICEBLANKS Homepage

, an a

new EPS Type

up to

Expanding our Services

. In this first Newsletter 2019 you get detailled information what you can expect in 2019 with ICEBLANKS.
Wir increase our Team at ICEBLANKS

In 2018 it happend from time to time that we could not answer your requests in time properly. That´s the reason why our ICEBLANKS Team now gained a new member. Bernhard will quickly respond to all of your questions and orders so that you can realize all your projects very quickly.
---
ICEBLANKS goes around the world
ICEBLANKS increases the Internet appearance! Beside the German language the ICEBLANKS homepage is now available also in English language Now all your friends from non-German speaking areas can also join the ICEBLANKS community. All our information and product descriptions are now available in german as well as in English language.
FACEBOOK, LINKEDIN and INSTAGRAM is now linked with our homepage. We will keep you informed also using these social media channels and our ICEBLANKS newsletter. The links can be found on our homepage at the top and bottom right side. We hope to welcome you as a follower soon.
---
ICEBLANKS has nearly made it, get 1 out of 2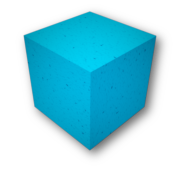 HD-EPS-BLANK and HD-EPS-ICE will be both completely removed from our product line! They get replaced by a very new and better Produkt.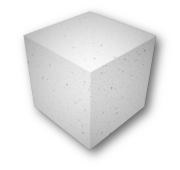 After a year with almost weekly requests whether the HD-EPS-ICE is actually blue or if it is just a graphic design of the ICEBLANKS homepage, we have managed to find a manufacturer who can implement our technical specifications for the new EPS material and for ICEBLANKS they started a completely new and separate production.
ICEBLANKS HD-EPS-WR
ICEBLANKS HD-EPS-WR
, combines the technical features of HD-EPS-BLANK and HD-EPS-ICE in one single product.
ICEBLANKS HD-EPS-WR is colored white and it is pressure resistant like the ICEBLANKS HD-EPS-BLANK but it is also water-resistant like the ICEBLANKS HD-EPS-ICE.
Other technical features include a
very low grain size and a weight auf aprox. 26-27 kg/m3
. The latest tests are finished promising a lot, but one final test is still outstanding. But it will be completed till end of January 2019.
Then the new ICEBLANKS HD-EPS-WR material will be available right before end of January 2019.
---
ICEBLANKS services and products go into the final phase

Unfortunately, we were only able to devote little attention to PreShaping Service 2018. But we want to improve that in 2019. Currently the mechanical design of the preshaping machine is already finished and is just waiting for the implementation of the electronic components and the engines.
Mechanically, our PreShaping system has a travel distance of 4000x850x350mm and is thus prepared for all your projects. We are working now highly concentrated on the completion of the machine and hope to be able to offer you the PreShaping Service until end of March 2019 span>.
Die ICEBLANKS wächst stetig und die Wünsche nach einem größeren Sortiment an Produkten ebenfalls. 2019 erweitern wir unser Sortiment um die Themen Bearbeitung, Materialien und Zubehör. Mehr daruber posten wir in unseren nächsten Newslettern bzw. in den Sozialen Medien. The ICEBLANKS span>community is growing steadily and the desire for a larger assortment of products is growing as well. In 2019, we are expanding our product range to include the topics Machining, Materials and Accessories span>. More about that we will post in our next newsletter or in the social media.